Mourning dead friendships
Today it finally hit home that certain friendships I had highly esteemed are dead and buried. Dead like Lazarus in the tomb four days. When I first noticed we were no longer tight, no longer call buddies, no longer on each others walls and tags and inboxes, no longer at each others bridal showers, baby showers and the lazy weekends in between, my first thought was self-preservation and pitying myself. "So and so no longer cares about me. So and so found better friends. Why am I the one who keeps calling? Let her call me." I felt rejected and passed over. After many months of being stuck here I moved to that place of wondering what I did. May be they were going through a hard time and I wasn't there for them. May be I was selfish and made the friendship about me and my needs. May be I gossiped about them and they found out. May be I wrote about them in a newspaper column and they did not appreciate leaked confidences. May be I stopped calling. May be I stayed stuck wen they were moving on. May be I borrowed money and forgot to repay; or didn't bring the right gift to their bridal shower. May be I was judgmental, or immature, negligent, the one who left them. May be I am just a horrible person who doesn't know how to keep friends. The bad influence their husband told them to keep away from.
Still, when we lose close friends and especially for no apparent reason, we hurt, we wonder, we fight back, we grieve. We have been there, peeking at their social media feed and seeing they moved countries, or had a baby, or changed jobs, but now we are just like strangers looking in, unwelcome.
It has gotten to the place where I pray that God will send me some covenant friends, friends who love me with Agape love, because if friendship is going to be based on how worthy I am, I will never have friends. I fail. I keep to myself. I forget birthdays and anniversaries. I fail to attend functions. I forget to call. I am also praying that I will love my friends unconditionally. I will plant acceptance, kindness, tenderheartedness, forgiveness. open doors no matter what kind of water has been under our bridge.
I thank God for new friends. But I still miss my old ride-or-dies although I am more scared that if we meet, it might be those awkward long silences, punctuated by talking about the weather and BBI or worse still, a wave from across the road and a fake, "we should catch up."
Some Bible verses to guide friendships:
Be devoted to one another in love. Honor one another above yourselves. Romans 12:10

Tweet
Above all, love each other deeply, because love covers over a multitude of sins.  Offer hospitality to one another without grumbling. Each of you should use whatever gift you have received to serve others, as faithful stewards of God's grace in its various forms. 1 Peter 4:8-10

My command is this: Love each other as I have loved you. Greater love has no one than this: to lay down one's life for one's friends. John 15:12-23
A friend loves at all times, and a brother is born for a time of adversity. Proverbs 17:17

Tweet
Better is open rebuke than hidden love. Wounds from a friend can be trusted, but an enemy multiplies kisses. Proverbs 27:5-6

Therefore, as God's chosen people, holy and dearly loved, clothe yourselves with compassion, kindness, humility, gentleness and patience. Bear with each other and forgive one another if any of you has a grievance against someone. Forgive as the Lord forgave you. And over all these virtues put on love, which binds them all together in perfect unity.
Colossians 3:12-14
Two are better than one, because they have a good return for their labor: If either of them falls down, one can help the other up. But pity anyone who falls and has no one to help them up. Ecclesiastes 4:9-10
Proverbs 27:9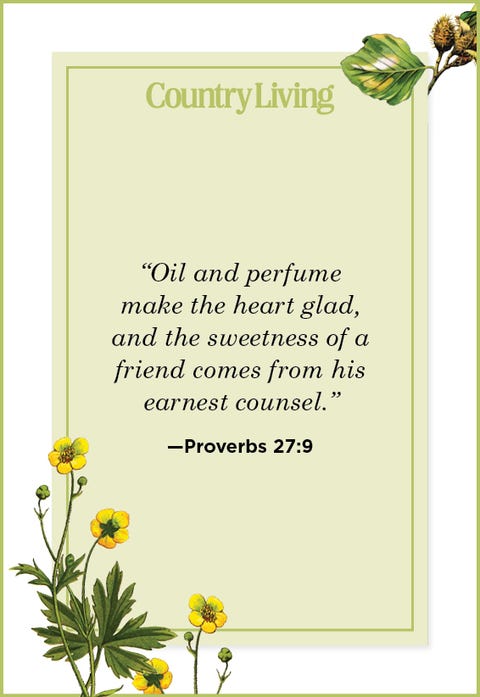 "Therefore encourage one another and build one another up, just as you are doing." 1 Thessalonians 5:11
"Love one another with brotherly affection. Outdo one another in showing honor." Romans 12:10

Tweet
Let me paste this prayer here. It is from BibleStudyTools.org: "Lord Jesus, Thank you for giving me such a vibrant community of friends to do life with. I praise you for the people you have blessed me with, the ones who have come alongside me to love, encourage, support, and uplift me through all the twists and turns of life. I'm so grateful that I do not have to go through life alone, but that you have shown me examples of your love through my dear friends.
"I pray that you would be present in my friendships, that you would be drawing us together in deeper community with one another toward greater unity with you. I pray that you would help heal any places of brokenness or discord in my friendships, and that you would restore any friendships that have fallen apart.
"Like your Word says in Colossians 3:12-13, may I clothe myself in compassion, kindness, humility, gentleness, and patience. May I be patient with my friends, and may I forgive freely like you have forgiven me. May I shine your light in my friendships, giving glory to you through all that I do, say, and think. Thank you for my friends, Jesus. Thank you for the ways they build me up and remind me of your goodness and faithfulness. In your name I pray, Amen."
How have you maintained your friendships? Have you tried to revive dead friendships and it worked?